TurnItIn
TurnItIn

TurnItIn allows students to check their papers for possible plagiarism. The application compares the assignment against other sources to identify any overlap with existing work. Check your paper.
How can it help?
Submit your paper before it is due and TurnItIn will give you a report to let you know if something is incorrectly referenced or if there is plagarism.
Tutorials
Learn to use TurnItIn: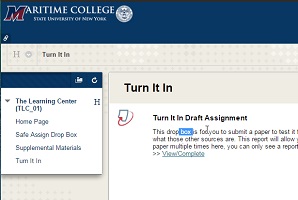 For more information, contact Maranda L. Miller.