NROTC & SSOP
NROTC & SSOP
The NROTC Program was established to educate and train qualified young men and women for service as commissioned officers in the unrestricted line communities of the Navy and in the Marine Corps. As the largest single source of Navy and Marine Corps officers, the NROTC Scholarship Program fills a vital need in preparing mature young men and women for leadership and management positions in an increasingly technical Navy and Marine Corps.



Graduates from the Navy and Marine Corps NROTC program serve as Active Duty commissioned officers in the Navy on ships, in submarines, in the aviation field, and in Naval Special Operations (EOD) and Special Warfare (SEALS), as officers in the Marine Corps, or as Strategic Sealift Officers in the Naval Reserve.



Current High School students interested in applying for a 4 year Navy or Marine Corps scholarship, please go to https://www.nrotc.navy.mil/index.aspx for more information about the National Scholarship Application process and to begin your application.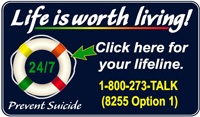 Official Website of the United States Navy
Please read our Privacy Policy notice.

NROTCU SUNY Maritime • S & E Building • 6 Pennyfield Ave, NY 10465 • Phone: 718-409-7495 • Fax: 718-409-7402