Community Programs
Community Programs
Welcome to SUNY Maritime College's Community Programs!
Please visit our pages!
No Summer Session-All Classes will RESUME FALL 2017
The Community Programs Department coordinates four sessions of affordable recreational courses per year during the fall, winter, & spring and a limited summer session, open to both Maritime's campus and the neighboring communities. Course offerings currently include Youth Aquatics Group Swim Lessons, Private Swim or Semi-Private Swim Lessons, Family Fun Swim, Adult Lap Swim, Adult Instructional Swim, Water Aerobics, Zumba® (Aqua,Toning, Strong byZumba, Zumba Step & Combo), Bootcamp, Pilates, Aqua Yoga, Beginner Yoga & Intermediate Yoga Classes. We offer an American Red Cross Lifeguarding, Waterfront Lifeguarding Course and other certification courses during our Spring Sessions.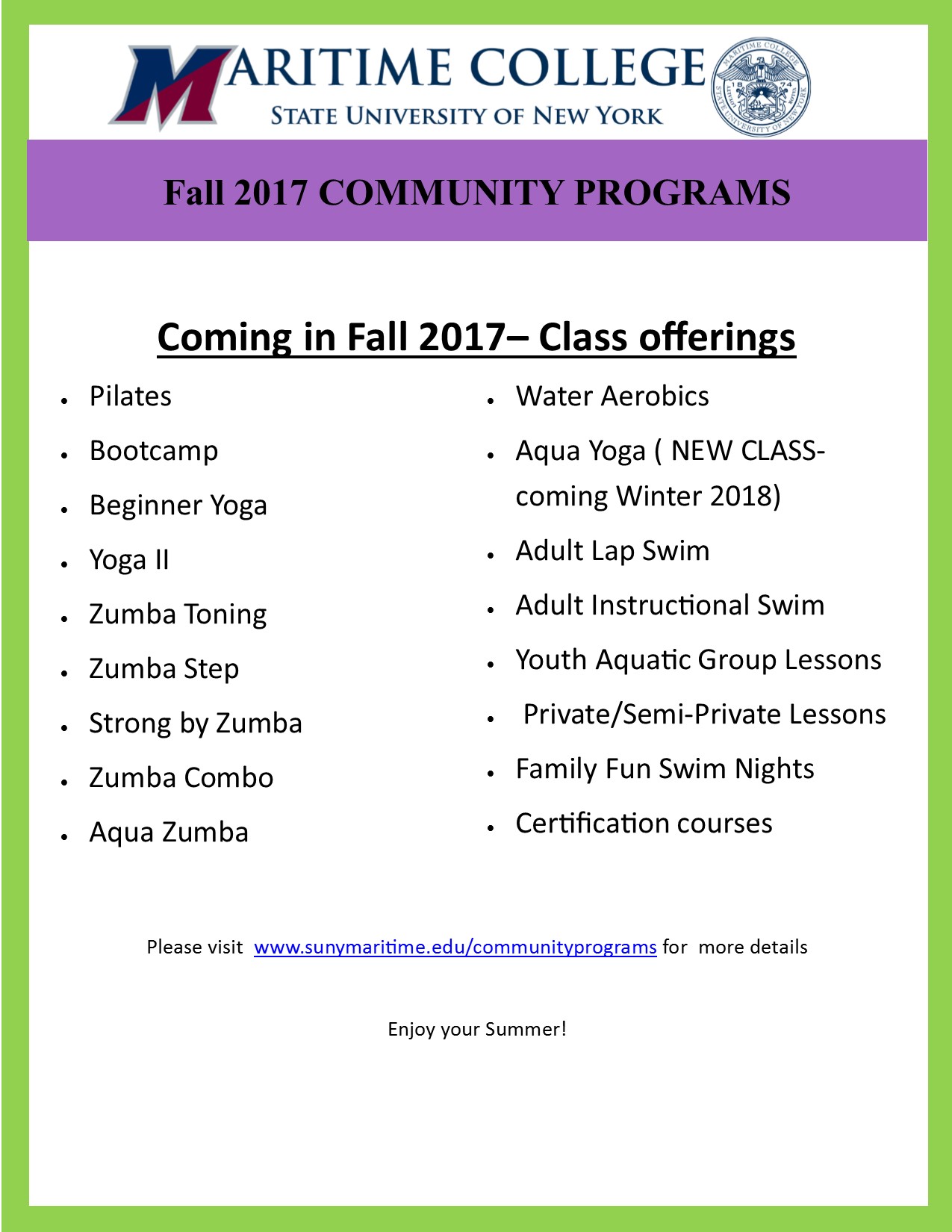 If you would like to receive e-mail notifications regarding our next session's registration, course schedule, & free demo classes, please send an e-mail to cprograms@sunymaritime.edu or call 718-409-4955.
Please also be sure to LIKE us on Facebook!