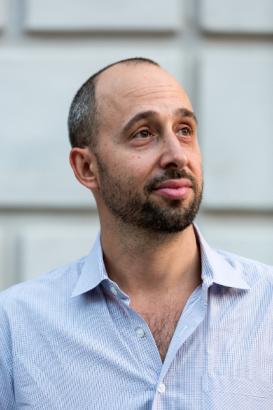 Professor Harris Eisenstadt, Department of Humanities, will lead a faculty conversation about "Personal Possession: Stylistic Differences in Liturgical Bata Drumming from Havana and Matanzas, Cuba."
In the talk, Professor Eisenstadt will illuminate the subtle but significant distinctions in the bata drumming traditions of Havana and Matanzas, Cuba. These two cities are the main centers of Cuban bata performance. Eisenstadt has conducted research in Cuba on three separate occasions since 2013 and is working on a book-length appraisal of the entire repertoires.
The event starts at 3:00 PM in the Stephen B. Luce Library, and will last an hour. Refreshments will be served.