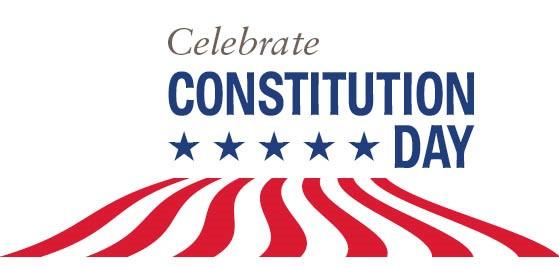 The Constitution began as a comparatively simple document, but it has prompted centuries of discussion and debate. On Monday, Sept. 18, SUNY Maritime College students, faculty and staff will continue that discussion with a series of guest speakers and a game of Constitutional trivia.
The event will be from 1:30 to 4:30 p.m. in the Maritime Academic Center multipurpose room. It is free and open to the public. Refreshments will be included at the end of the event.
Organized by assistant humanities professor Dr. Mark Meirowitz, the event's purpose is to encourage discussion of and appreciation for the nation's founding document in a fun and engaging way.
"Every year, every college in the country hosts Constitution Day," said Dr. Meirowitz. "It's important, especially in this day and age, to make sure that students understand and talk about what it means to be an American and what rights and responsibilities come with that. At the same time, we wanted to make the conversation entertaining and informative so we're including a Constitution trivia contest and inviting some extra special guests."
Dr. Meirowitz's plans include a professional reenactor to come to campus as Founding Father Alexander Hamilton to talk to students while in character and participate in the Constitution trivia competition.
The competition will come at the end of the afternoon's discussions about the Second Amendment, the Supreme Court and the death penalty.
Judge John Ingram, Brooklyn Supreme Court justice, will lead an in-person discussion, "What does the Second Amendment actually mean?"
Religion News Service managing editor Lauren Markoe will lead a question-and-answer session about what it's like to cover U.S. Supreme Court proceedings and discuss some of the court's recent and upcoming cases.
Attorney Brian Stolarz will discuss and answer questions about his represenataion and exoneration of a defendant on Death Row. Mr. Stolarz is the author of "Grace and Justice on Death Row: The Race against Time and Texas to Free an Innocent Man." 
Constitution Day at Maritime College is part of a SUNY-wide initiative led by SUNY Applied Learning.
Click here to see the SUNY Maritime Constitution Day agenda.