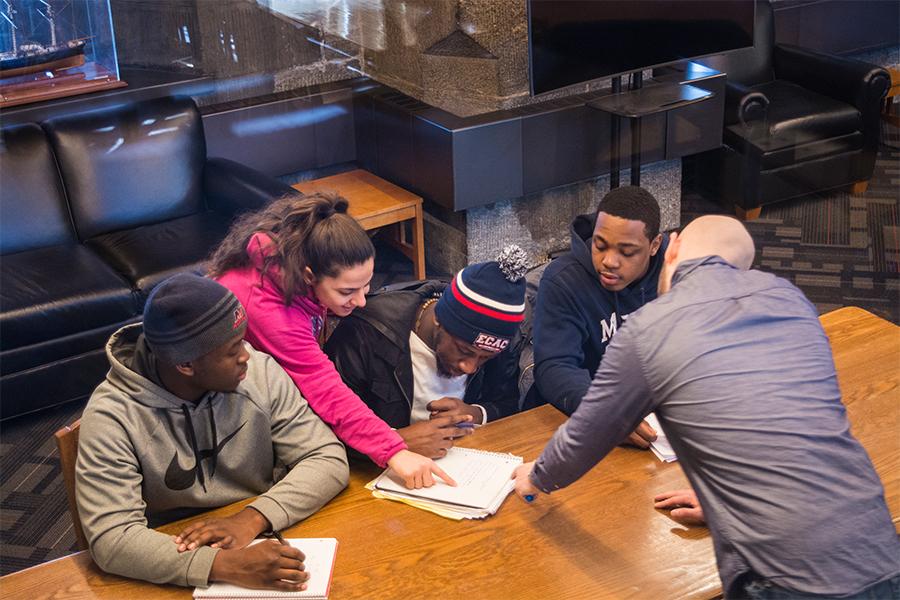 Academic Support Services
Our programs and services are designed to compliment what you learn in the classroom to help you achieve your academic goals and earn your degree.
Learning Center
The Learning Center offers peer tutoring in difficult subjects, including physics, calculus, celestial navigation and engineering.
Writing Center
The Writing Center's peer tutors will help you focus, write and edit your papers.
Academic Success Center
The Academic Success Center and its academic coach are here to help you build the skills you will need to succeed in all your classes, including time management, studying and organization.