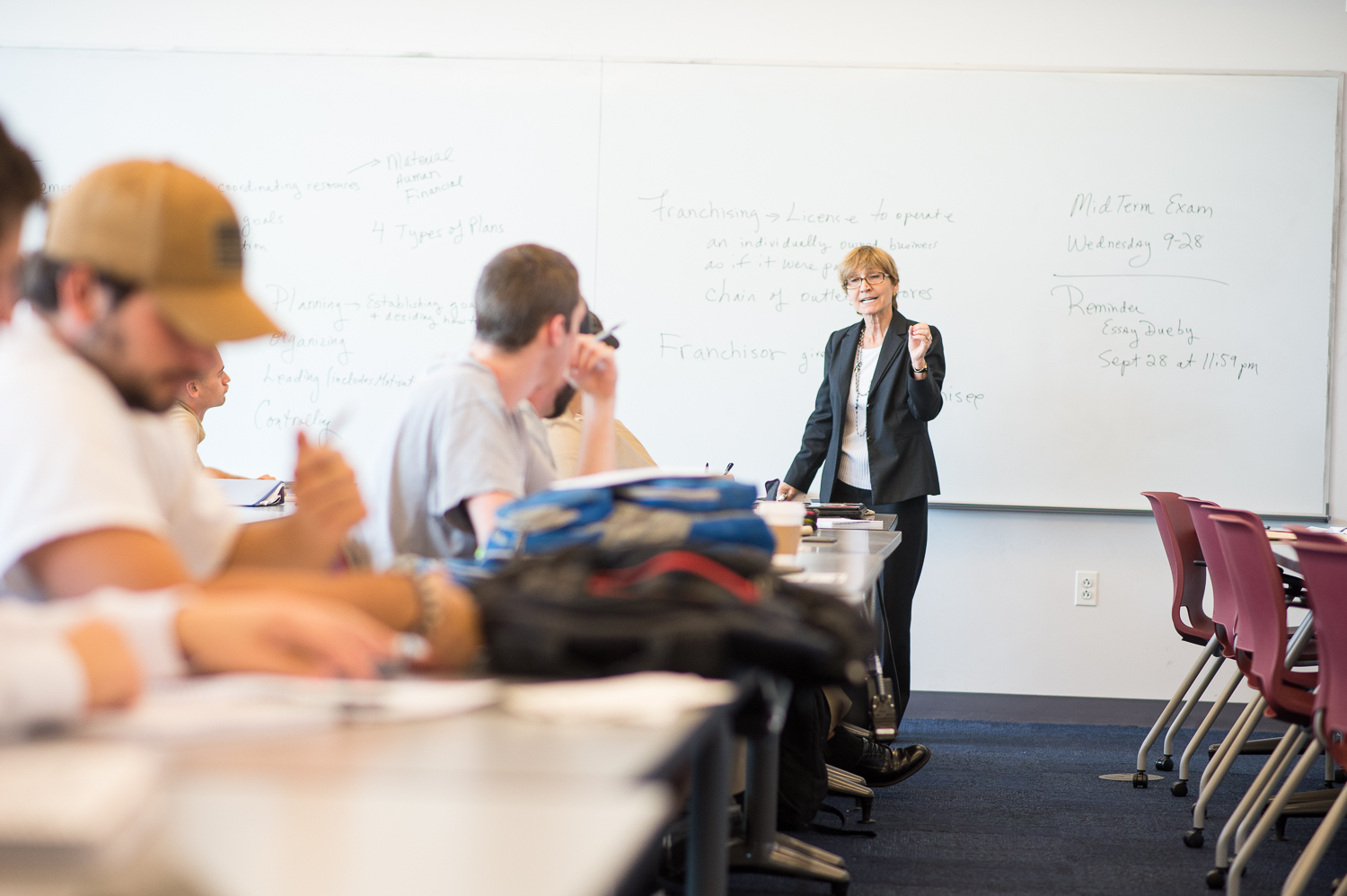 Students from around the world choose SUNY Maritime for its long-established reputation of producing skilled, knowledgeable graduates who emerge as leaders in the global business and shipping industry.
With expert faculty, career-focused programs and immersive, hands-on experiences, you will build a solid foundation for a rewarding future in business management, transportation, trade, logistics and more. 
The tri-state area is a global hub for the largest maritime companies and an ideal venue for access to careers in shipping, transportation management, maritime security, port and terminal operations and more.
The Global Business and Transportation Department at the State University of New York Maritime College has been awarded the status of Candidate for Accreditation by the International Accreditation Council for Business Education (IACBE) located at 11374 Strang Line Road in Lenexa, Kansas, USA.
A listing of the degrees eligible for accreditation is available here.
Mission
SUNY Maritime College Mission Statement:
First and foremost, Maritime College educates dynamic leaders for the global maritime industry.
GBAT Department Mission Statement:
We will graduate market ready students. They will have a theoretical foundation of knowledge and a practical level of experiential learning in international transportation and trade. The student acquires this readiness in an environment that fosters sensitivity to diversity, grounding in ethics, and develops leadership capabilities within an applied learning and technological setting.
Supplemental Discussion Regarding GBAT's mission:
The GBAT mission statement devolves from the college mission statement in several ways and it is best articulated by focusing on the College's core values such as academic excellence.
The GBAT Department is committed to the pursuit of excellence in teaching, scholarship, and research. As mentioned in GBAT's mission statement, we strive to graduate market ready students. Faculty, with academic credentials complemented with hands-on experience in their fields, provide students with a theoretical foundation of knowledge and a practical level of experiential learning in international transportation and trade
Degrees
Bachelor of Science in International Trade and Transportation: Equips students with a solid business foundation and specialized knowledge of the shipping and transportation industries, and global economy. 

Master of Science in International Transportation Management: Equips students with a high quality, competitive graduate-level business education with a special emphasis on international trade and transportation.
Fast-Track Master's Option
Interested students may qualify for the college's fast-track master's option. The program allows students to substitute some upper-division coursework for master's-level courses during their senior year and then continue their studies to earn either a master's degree in International Transportation Management or Maritime and Naval Studies. More information is available below.
Real-World Experience
Hands-on experience gives you an advantage over the competition. As an undergraduate or graduate student, you will be able to choose from a variety of professional internships or participate in a study-abroad experience. All students are required to complete either an internship or a study-abroad program.