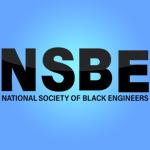 On December 4, the Maritime College Chapter of the National Society of Black Engineers visited Room to Grow for a day of community service. The Bronx charitable organization provides clothing, books, toys and other children's items and offers support services to parents/care takers with the goal of advancing child development.  
The organization's Family Center and warehouse is located in the South Bronx and members of the Maritime College Chapter of the Society, led by president Houlder 3/C and vice present Rodriguez 3/C, visited the site to organize, sort and fold donated clothing items for infants and children.
Room to Grow partners with families in Boston and New York to activate the natural strengths of parents and families and expand their knowledge. The goal of the organization is to enhance how children thrive from birth through early childhood. Families who participate in the program develop strategies to promote their children's development, select baby and toddler items for their children, and connect with other local organizations and community resources to expand their support network.

The Maritime College Chapter of the National Society of Black Engineers adopted Room to Grow as their community service volunteer organization. As part of their community service during the visit, students divided children's clothing by age and size, and prepared items to be donated to families participating in the program. In total, students sorted over 16 bags of clothing, some of which was immediately placed into the baby boutique.
"We are the only SUNY College in the Bronx, and it was important to the students of this Chapter to give back to the residents of the Bronx," stated Engineering Department Professor Sean Carswell.
View the video of the National Society of Black Engineers (Maritime College Chapter) volunteering at Room to Grow here.