Summer sea term is one of the requirements to earning a U.S. Coast Guard license.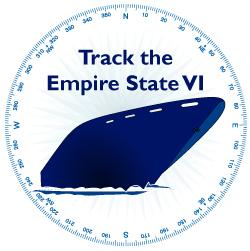 As part of the program, cadets - either deck or engine license candidates - must accrue at least 180 days at sea before they graduate. Time is earned during summer sea term journeys after freshman, sophomore and junior years.
Through summer sea term, cadets travel around the world gaining vital hands-on experience in operating a ship and dealing with port traffic. Cadets sail aboard the Training Ship Empire State VI, a 565-foot, steam-powered vessel that serves as a floating lab during the school year. 
The cruise itinerary changes every year to include ports around the U.S. East Coast and Europe. The ship usually leaves the Monday after May commencement and returns to campus in early August.
Itinerary
The SST 2020 itinerary reflects tentative departure and arrival dates of the Training Ship Empire State VI to various ports. All ports are subject to change.
View the SST 2020 Itinerary
Tuition and Fees
SST 2020 tuition and fees are detailed (per student) for the 75 and 100-day sea terms. 
View the SST 2020 Tuition and Fees 
Summer Sea Term 2020 and Beyond
Beginning in Summer 2021, the College will implement a 75-day Summer Sea Term (SST) in lieu of the current 100-day SST.
The 75-day model is utilized successfully by other state maritime academies, and previously by Maritime College for decades.  This model will continue to allow students in license programs to fulfill their required number of days at sea over the course of three SSTs.  The 75-day SST will result in a lower cost per day for cadets than the current 100 and 50-day split model. 
Under the 75-day cruise model, all cadets in each class will have the same shared experience of pre-cruise, post-cruise, watchstanding, ship maintenance, classroom instruction and common port visits.  I believe this will be a more unifying experience for each class.
In addition, the 75-day model will improve the quality of life for our cadets and faculty by giving them more time between ship return and the start of indoctrination, athletic training camps and classes.
SST 2020 is a transition year in which the 1/C will complete the traditional 100-day SST, and the 2/C and 3/C cadets will complete a 75-day SST. 
While some may have concerns with this transition, moving to a 75-day SST will result in improved training and keep SST affordable for our cadets.  We will inform you when details are finalized regarding the SST 2020 tuition and fees, payment schedules, port visits and embarkation/debarkation dates.
RADM Michael Alfultis, USMS, Ph.D.
President
State University of New York, Maritime College