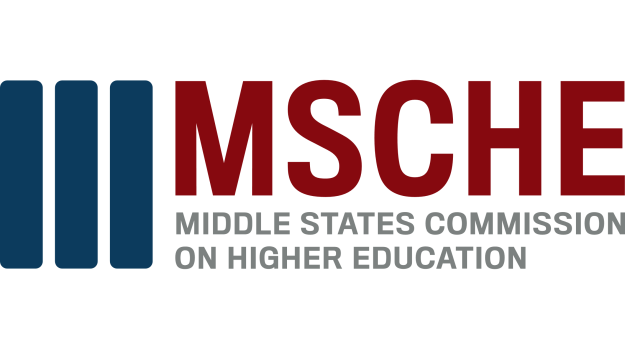 Maritime College, State University of New York, is accredited by the Middle States Commission on Higher Education, 1007 North Orange Street, 4th Floor, MB #166, Wilmington, DE 19801 www.msche.org. MSCHE's general phone number is 267-284-5011.
MSCHE is an institutional accrediting agency recognized by the U.S. Secretary of Education and the Council for Higher Education Accreditation (CHEA).  MSCHE most recently reaffirmed accreditation in 2017 with the acceptance of the Periodic Review Report. The Statement of Accreditation Status can be found here. Learn more about Middle States and its mission here.
Maritime College and the Middle States Self-Study Process
The stated mission of the Middle States Commission on Higher Education is to assure "students and the public of the educational quality of higher education. The Commission's accreditation process ensures institutional accountability, self-appraisal, improvement, and innovation through peer review and the rigorous application of standards within the context of institutional mission."
In the fall of 2019, the College officially commenced the next round of self-study, in preparation for a visit and evaluation by MSCHE in the spring of 2022. College President RADM Michael Alfultis appointed Dr. William J. Imbriale, Dean of Students, and Dr. Elissa De Falco, Professor (Department of Humanities), as Self-Study Report Co-Chairs. 
Dr. Imbriale and Dr. De Falco subsequently attended the MSCHE Self-Study Institute in Philadelphia. At major campus events throughout 2020 (including faculty meetings, a Middle States Town Hall in February, and Convocation in September), the President, Provost Jennifer Waters, and the Co-Chairs invited Maritime College faculty and staff to take an active role in the self-study process. Every member of the community has the valuable insights and skills to contribute; only with contributions from all levels, divisions and departments can the College move forward in a genuinely transparent and collaborative process.    
Contact Information
Elissa DeFalco, Ph.D.
Professor, Humanities Department
718-409-5438
edefalco@sunymaritime.edu