Leadership
SUNY Maritime College was founded in 1874 as the New York Nautical School, an institution dedicated to training merchant mariners to work and live at sea. Since then, the college has expanded its focus to include educating and training men and women to pursue careers on land and at sea. Maritime College operates under a model of shared governance. The college president works closely with and is advised by his cabinet, Faculty Governance, and College Council.
Piloting our Course
It is with great enthusiasm that Maritime College embarks on the process of identifying its next President. SUNY has officially charged the Presidential Search Committee with the task of identifying the next leader of Maritime College.
Information on the Presidential Search Committee, the search process and how to apply is available here.
President
Rear Adm. Michael Alfultis, Ph.D.
Rear Adm. Michael Alfultis became Maritime College's 11th president in 2014. He has led efforts to increase minority and female enrollment and to rewrite the college mission, vision, and core values statements.
President's Cabinet
Academic and Administrative Leadership
The President's Cabinet is composed of 10 senior academic and administrative leaders who are responsible for advising the president on institutional decision-making across the college. They help to develop, implement and oversee college operations and strategic direction.
Faculty Governance
A Council of Peers
Faculty Governance is composed of faculty members from across Maritime College's six academic departments. Together, they review, update and approve academic policies, and discuss and advise college administrators on academic priorities. 
College Council
Thought Leadership and External Perspectives
Appointed by the governor, the College Council offers the college leadership guidance and counsel from an external perspective. The council is composed of distinguished professionals who offer their broad and deep expertise to offer strategic guidance and oversight of college operations.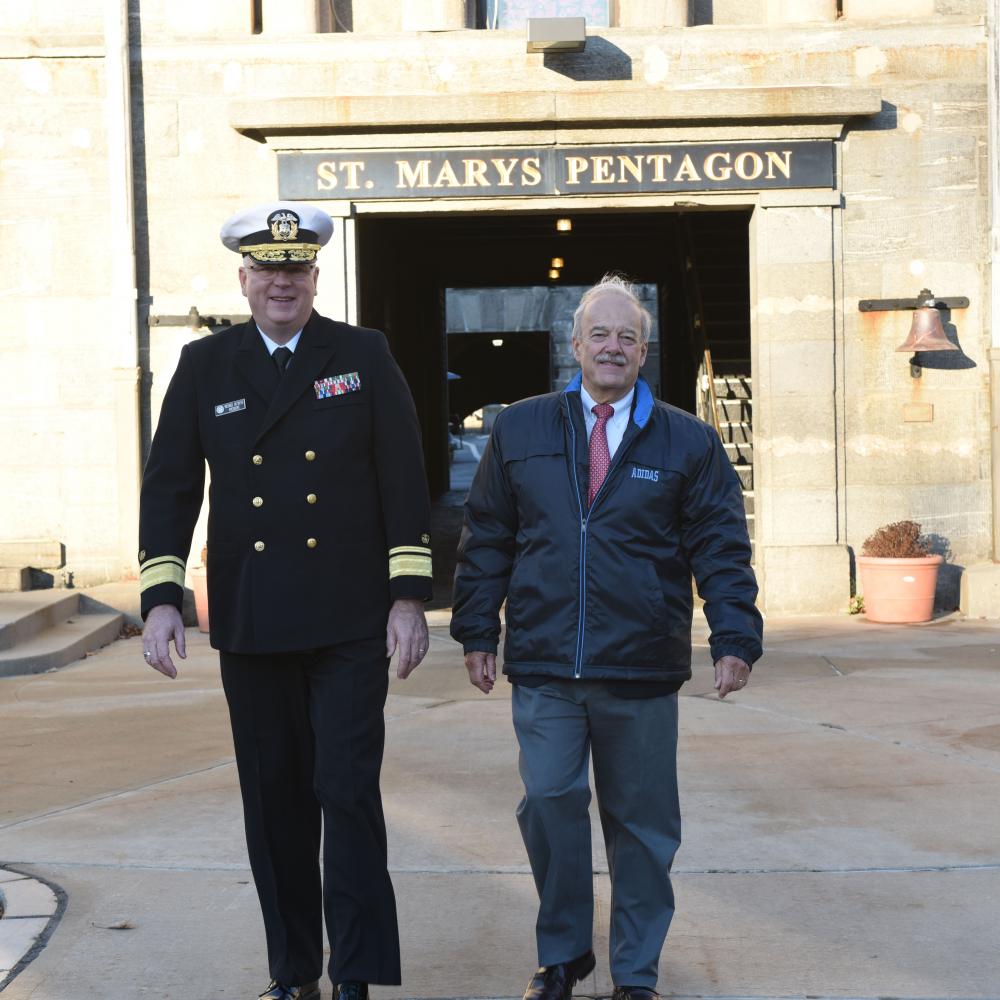 SUNY Maritime Foundation
Developing Private Support
The board of the not-for-profit SUNY Maritime Foundation works to encourage private support to enable the college to achieve new heights of excellence and realize its dreams for the future. These dedicated professionals work with corporations, foundations, and other organizations and individuals to help the college educate and develop the next generation of industry professionals.
Strategic Planning
Charting a Course for the Future
With input and approval from faculty, the College adopted new mission, vision, and core values statements in 2015. As the college continues to plan and adjust its course for the future, they serve as our strategic guides.
In 2016, the college embarked on a collaborative, engaging process to develop and implement a new strategic plan. The plan is currently being implemented with help from a committee of faculty,