New York has been an active port for over 400 years, ever since the first Dutch explorers and settlers arrived on the shores of the New World, in what was first named New Amsterdam. Over these centuries, tens of thousands of ships have entered and left the port without event, but hundreds more have met their fate on the ocean floor as a result of collisions, groundings, bad weather, acts of war, and other unfortunate events. Our Underwater Artifact Exhibit looks back at the history of the port of New York and its surrounding waters by taking a look at some of the vessels that have been shipwrecked here, and call Davy Jones' Locker home. Established with the help of local SCUBA divers and dive boat operators, over one hundred artifacts recovered from the deep are on display.
Among the local shipwreck artifacts featured are:
Engraved silverware, ship's timbers and brass spikes, and cabin hardware from the side paddle wheel steamship Black Warrior, which grounded in fog off Rockaway Point in 1859.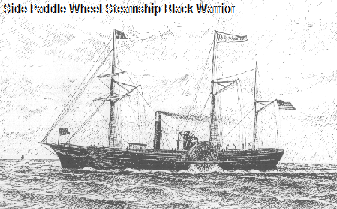 Wine bottles, dishes, a porthole, and running gear from the Cunard liner Oregon, the first vessel ever lost by Cunard, lost in a collision with an unknown schooner off Long Island in 1886.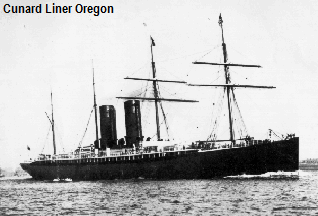 The capstan cover, a deadeye, and remnants of the cargo of dates from the tramp steamer Iberia, lost in a collision with the Cunard liner Umbria off Long Island in 1888.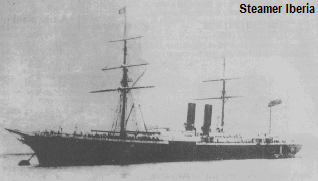 The ship's bell, helm stand, and portholes from the Revenue Cutter (predecessor to the U.S. Coast Guard) Mohawk, lost in a collision with the tanker Vennachar while escorting a WWI convoy off New Jersey in 1917.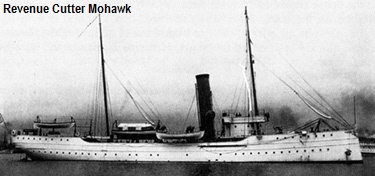 The boiler plaque, artillery shells, a rifle, brass fittings, and dishes from the WWI armored cruiser U.S.S. San Diego, part of President Theodore Roosevelt's Great White Fleet, lost after striking a German U-boat's mine off Long Island in 1918.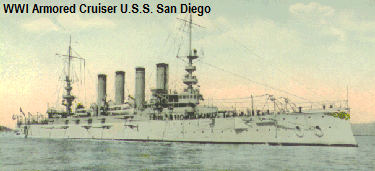 Intact bottles of bourbon and rye (some still with their contents) from the tugboat Lizzie D., a prohibition-era "rumrunner" mysteriously lost off Long Island in 1922.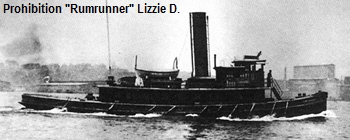 Artillery shells, jars, a hatch cover, and electrical connections from the WWII destroyer U.S.S. Turner, lost in an explosion outside NY Harbor in 1944.
Dishes, silverware, and currency from the Italian luxury liner Andrea Doria, lost in a collision with the Stockholm off Nantucket in 1956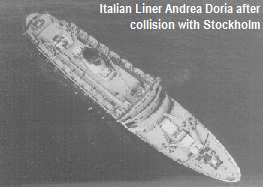 The anchor light, electrical connections, portholes, fire hose nozzles, and a wristwatch from the Relief Lightship, lost in a collision with the freighter Green Bay while on station in Ambrose Channel in 1960.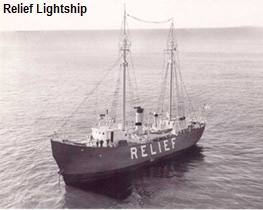 The ship's bell and an artillery shell from the former yacht and converted gunboat U.S.S. Tarantula, lost in a collision with the steamer Frisia in 1918.