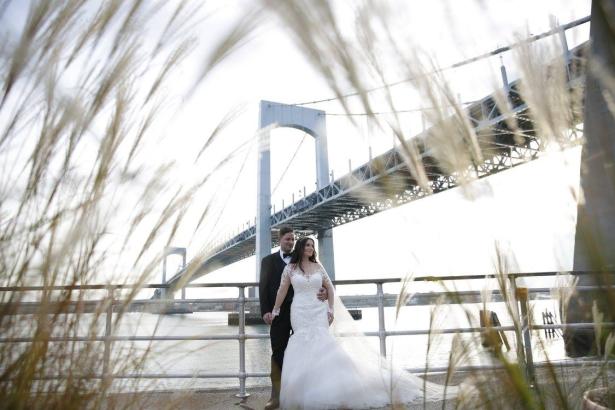 The picturesque waterfront of SUNY Maritime College is a perfect backdrop for your wedding or special event photos.   
To obtain a photography permit please complete a Photography Permit Request Form.  
Please note there is a $200 permit fee associated with this facility usage and no refunds are available for photography permits.  Limousines, buses, and guests are prohibited from blocking traffic on roadways while on campus. 
The designated and approved photography locations are located within the orange shaded areas on the campus map.