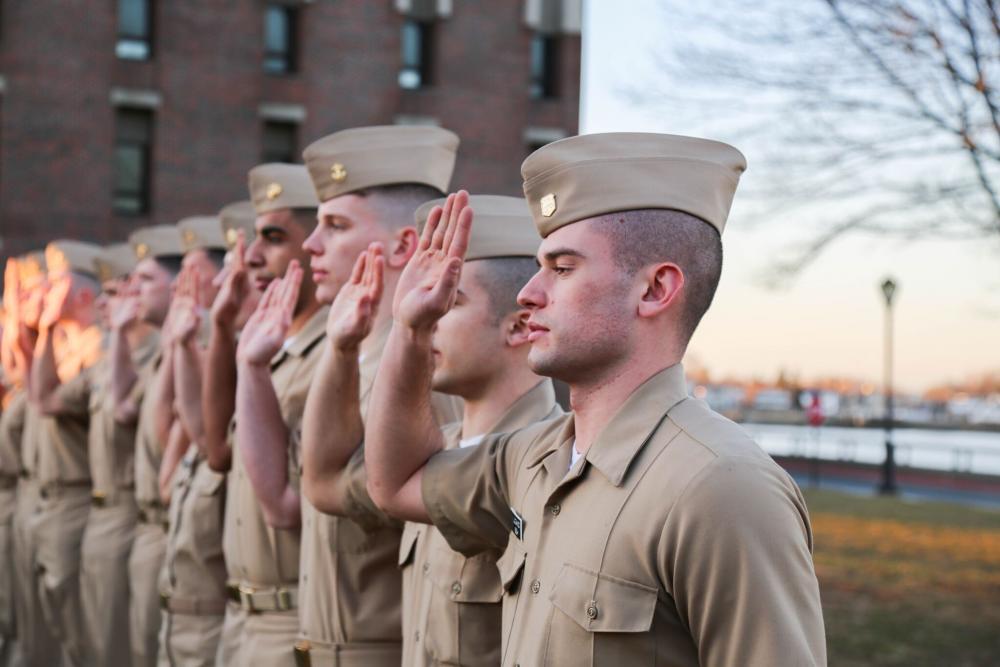 History of the NROTC Unit at SUNY Maritime College
The NROTC unit at the State University of New York Maritime College was established on 1 October 1973 following decades of Naval involvement with the college. It commissioned its first two graduates with the class of 1974. A decision to disestablish the unit in 1977 was quickly overturned by strong support from the college and various legislators. In the years since, the unit gained cross-town enrollment agreements with Fordham University (1985), Molloy College (1992 - Nurse Option only), and Columbia University (2012), allowing interested undergraduate students attending those institutions to participate in NROTC as college program or scholarship midshipmen.
References to NROTC Unit SUNY Maritime College from here forward will also imply Fordham, Columbia, and Molloy.
Locations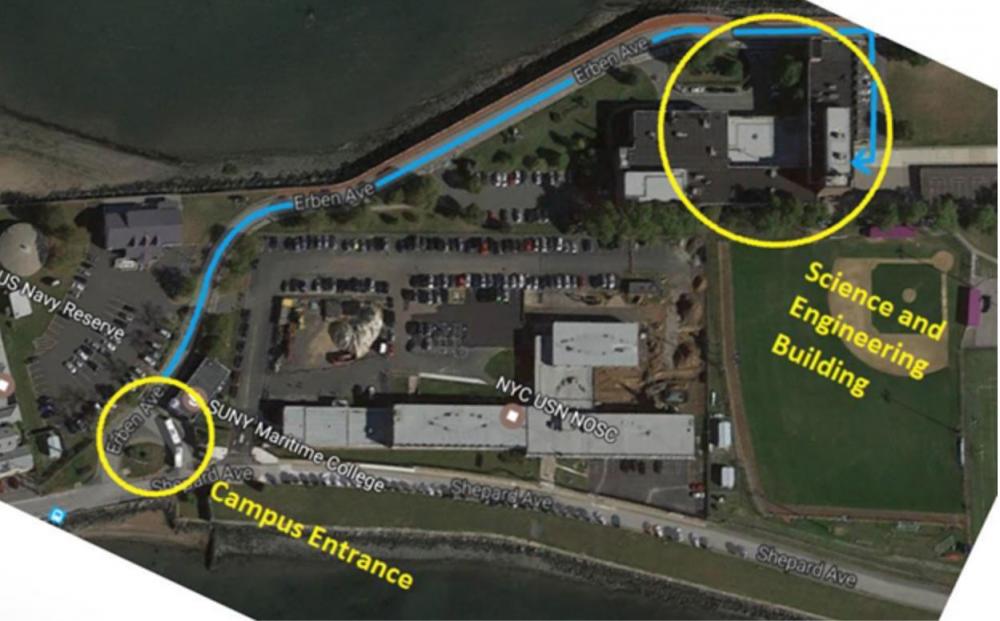 SUNY Maritime College: The NROTC Unit Main Office is in the Science and Engineering Building.
Location
6 Pennyfield Ave, Throggs Neck, NY 10465

Phone: 718-409-7495

Located on the first floor by the lobby entrance
Columbia Normal Working Hours
Our Columbia office is located in Lerner Hall on Floor 1E, Room 116

Monday, Tuesday, Thursday: 0900-1600

Friday: 0900-1200

Phone: 212-851-9960
Photo Archive
Battalion Events
Navy/Marine Corps Birthday Ball
The celebration of the Navy and Marine Corps birthdays is a time honored tradition. Every fall semester, the NYC NROTC unit hosts our annual Navy/Marine Corps Birthday Ball. Midshipmen, OCs, MECEPS, and the unit staff join together in an incredible evening of ceremony, camaraderie, and dancing.
Every spring semester, the 1st and 2nd class midshipmen within the battalion attend Dining In with the unit staff. The Dining In, referred to as Mess Night in the Marine Corps is a deeply rooted military tradition. Dining In is both a solemn and humorous event, paying tribute to those who have gone before, and fostering camaraderie and esprit de corps through drinking, toasts, and other various etiquettes.  
The Captain's Cup takes place every semester and consists of various competitions between Alpha, Bravo, and Charlie company. Midshipmen go above and beyond in each portion of the competition in order to bring home the Captain's Cup, claim bragging rights as the best company of the NYC NROTC Battalion.  
Volunteer Events 
New York City is our classroom.  Midshipmen of the NYC NROTC unit are exposed to extraordinary opportunities for volunteering which allows us to learn through unforgettable experiences.  
During the fall semester, midshipmen plan and host the annual JROTC Drill Meet. Our midshipmen utilize their experience to act as escorts, judges and mentors for high school students. At the JROTC Drill Meet, high school students compete and put their drill abilities on display.  
Macy's Thanksgiving Day Parade 
As members of the NYC NROTC unit, there is a unique opportunity to participate in the Macy's Thanksgiving Day Parade. Our midshipmen have become an integral part of the parade by operating as part of the Vehicle Team under various iconic balloons.  
The NYC NROTC Color Guard is open to all midshipmen. Past color guard events include sporting events at Maritime, Fordham, and Columbia, as well as Yankee Stadium. As an important part of battalion ceremonies, the color guard team has been invited to several Veteran's Day events, including the Birthday Ball, Change of Command and Commissioning.