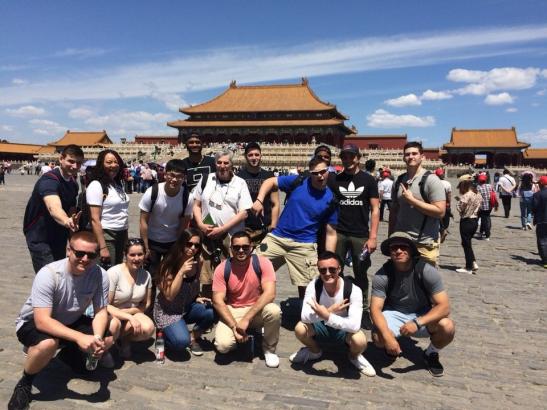 Global Experiences for a Global Industry
The maritime industry is part of a global transportation network, comprising ships, ports, terminals, warehousing and logistics, among other things.
Every summer, the Global Business and Transportation Department organizes a month-long trip for qualified students to visit a different part of the world, exploring cultural sites and learning about global maritime business and operations. 
On the trip, students get an up-close look at trade, transportation and logistics of shipping around the globe, while visiting some of the planet's iconic places and learning about different cultures and ways of life.
In recent years, students have visited cities and ports in Asia, including:
Yangshan Deep Water Port in China

Great Wall of China

Hong Kong

Taiwan

National Taiwan Ocean University
Scholarships are available through the Faculty Student Association.