NYC NROTC Application
The local application for joining the NROTC unit's College Program or Strategic Sealift Officer Program is available for both the Fall and Spring semesters.  If you are interested in applying for either program, please send an email to nrotc@sunymartime.edu.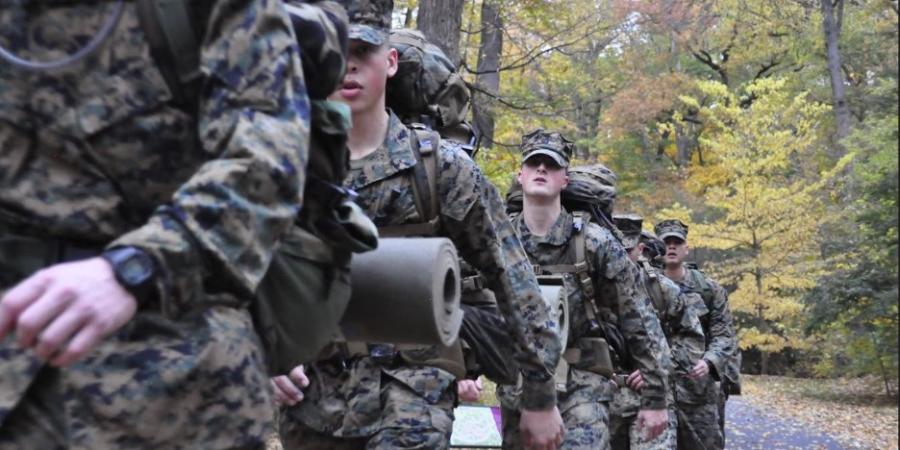 Fall Admissions: 
Application Opens:  3rd week in March
Spring Admissions:
Application Opens:  3rd week in October
College Program
The NROTC College Program is offered to college students who wish to serve their country as commissioned officers in the Navy or Marine Corps but have not been awarded any form of NROTC Scholarship. College Program students are selected from those who have applied for enrollment at the NROTC unit and signed a contract in which they agree to complete certain Naval Science courses and one summer training period. The Basic Course of the College Program is designed for those students with at least three years of college coursework remaining.
Strategic Sealift Midshipman Program
The Strategic Sealift Midshipman Program (SSMP) is a unique type of NROTC Unit that is only offered at the seven maritime schools and has several key differences.  Upon graduation, the SSMP allows students earning a Coast Guard-issued License to be directly commissioned as an officer into the Strategic Sealift Officer Force (SSOF); a specialized component of the Navy Reserve. Formerly known as the Merchant Marine Reserve, the SSOF is a cadre of naval officers who have licensed merchant mariners with sealift, maritime operations, and logistics subject matter expertise. The SSOF is called upon to provide integrated sealift operations in support of National Defense.
Sideload Scholarships (2 or 3 years)
Individuals who have completed their freshman or sophomore years of college, but have not begun their junior year, may apply for a 3 or 2-year scholarship through the unit.
The U.S. Navy Sideload Application becomes available each April. The U.S. Marine Corps Sideload Application becomes available each Fall and Spring semester and is coordinated through the NROTC Marine Officer Instructor.
Applicants must meet the following eligibility:
At least 30 semester hours but no more than 120 semester hours (180 quarter)

Minimum GPA of 2.5/4.0

Be admitted or in process of gaining admittance to a school affiliated with an NROTC unit.

Students pursuing a commission in the U.S. Navy may apply for only one of two programs - Navy or Nurse

Students pursuing a commission in the U.S. Marine Corps must also pass the Marine Corps Physical Fitness Test with a minimum score of 235, be enrolled as a College Program Marine-option student, and be observed by the Marine Officer Instructor for a minimum of one full semester.
If selected, students must be medically qualified to activate the scholarship. The medical qualification process may begin prior to receiving the notification of selection.
Selectees receiving a scholarship will have the following benefits:
Full tuition

Book stipend

Monthly stipend
Advanced Standing
College Program Advanced Standing is a status given to College Program students who enter their junior year of college, and have not been selected for a Sideload Scholarship, but have been selected to continue in the NROTC program and commission. Those on Advanced Standing do not receive funds for tuition, but they do receive a monthly stipend, semesterly funds for textbooks, uniforms, and the ability to attend First Class summer training. The Advanced Standing Application is once a year and becomes available in April.
To have a competitive package for Advanced Standing is the same as a competitive package for the Sideload scholarship:
Strong academic scores

High Physical Fitness scores

Proven leadership within the unit
In order to activate one's Advanced Standing status, the student must be selected by the NROTC unit's higher echelon and be fully medically qualified. The medical qualification process may begin prior to receiving the notification of Advanced Standing.