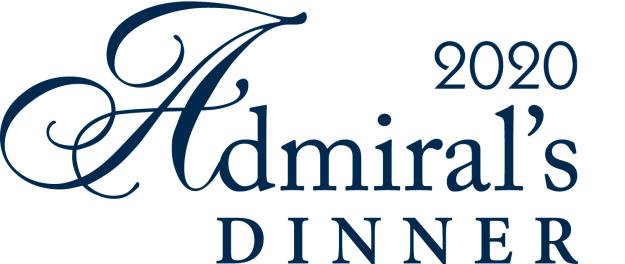 Save the Date
Tuesday, April 28, 2020
5:30 pm 
Marina Del Rey
1 Marina Drive
Bronx, NY 10465
Celebrating the Next 100 Years of the Jones Act 
Attended by over 700 industry leaders, alumni and friends of the College, the Admiral's Dinner is an important source of funding that allows SUNY Maritime to meet the needs of current and future students. Last year alone, thanks to the hard work of our dinner committee members, and the generosity of our honorees and guests, the dinner raised over $600,000. These funds have a dramatic impact on the lives of SUNY Maritime College students.
This year's dinner will be held on Tuesday, April 28, 2020, at Marina del Ray, a beautiful waterfront location close to campus.
Photos from last year's event are available here.
Honorees
We are pleased to announce the honorees for 2020:
Jennifer Carpenter, President & CEO, the American Waterways Operators

Lindsay Price '07, Senior Master, G&H Towing Company 

Michael Roberts, President of American Maritime Partnership and Senior VP & General Counsel at Crowley Maritime 

Mark Ruge, Partner, K&L Gates 
Jennifer Carpenter
Jennifer Carpenter is the newly installed president and CEO of the American Waterways Operators (AWO), the Arlington-based organization that advocates on behalf of the U.S. towboat, tugboat and barge industry. Ms. Carpenter has been with AWO for thirty years serving under a variety of leadership roles in Government Affairs including Director, Vice President and Senior Vice President. She was appointed to the position of Senior Vice President of National Policy in 2007 and in 2014, became Executive Vice President of AWO. 
Lindsay Price '07
Lindsay M. Price, Maritime College Class of 2007 is the senior master and first female officer at G&H Towing Company. As captain of the David B tug, Price is responsible for the safety and training of the crew. She is a member of the Women International Shipping and Trading Association, Women in Maritime Operations, the Nautical Institute, and the Houston/Galveston propeller clubs. She works closely with Houston maritime high schools to educate young men and women about the maritime industry. Capt. Price serves on the Alexandra Hagerty Women's Maritime Foundation board, a non-profit organization offering nationwide scholarships and education for the advancement of women and minorities in the maritime sector, specifically those pursuing unlimited tonnage engineering and mate licenses.  
Michael Roberts
Michael Roberts is president of American Maritime Partnership, a key industry trade association and serves as senior vice president for Crowley Maritime Corp. He has represented Crowley on government matters since first joining the company's DC office in 1991 and holds more than 30 years of experience in Washington both in-house and with top D.C. law and lobbying firms. Mr. Roberts has represented Crowley on the major issues affecting the industry, including the Maritime Security Program, Jones Act and economic regulation. He is one of the founding members of the American Maritime Partnership.
Mark Ruge
Mark Ruge's practice is focused on the federal government, representing clients on policy matters before Congress, administrative issues before the federal agencies/departments. He is involved in a broad range of maritime issues. A former staffer for the Congressional committee overseeing the maritime industry, he is counsel to the American Maritime Partnership, the national Jones Act coalition, and many other maritime organizations including the six State Maritime Academies. He was recently inducted into the Great Lakes Marine Hall of Fame, the only lawyer ever so honored.