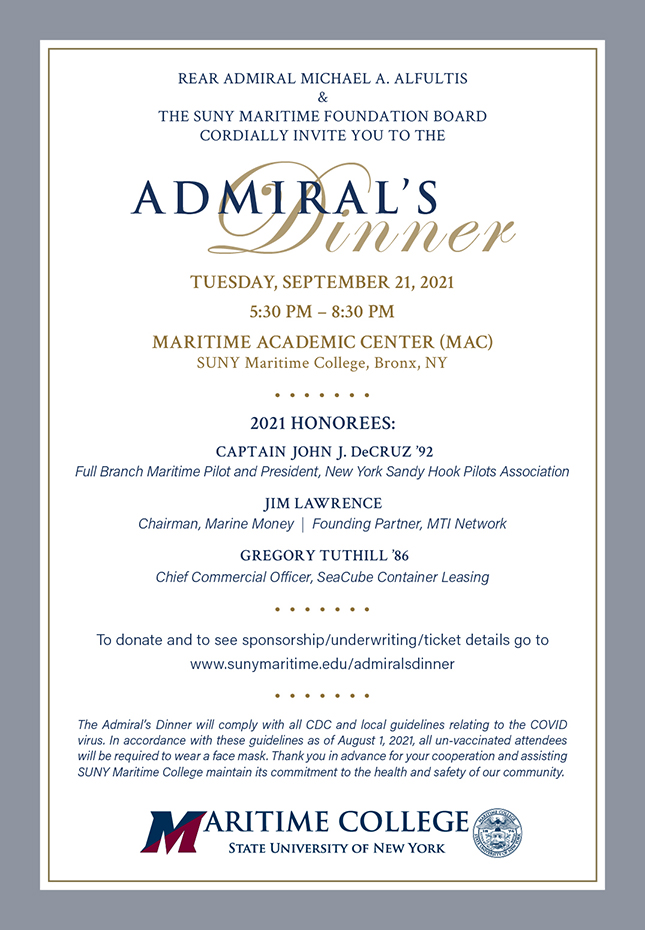 Admiral's Dinner 2021
On Tuesday, September 21, 2021, the Admiral's Dinner will take place at 5:30 PM in the Maritime Academic Center (MAC) on the Maritime College campus.
The annual Admiral's Dinner is one of the most anticipated networking and funding events among the maritime community. Thanks to our honorees and guests, this annual Dinner has become the College's main vehicle for raising significant scholarship support for outstanding current and future Maritime students.  Last academic year alone, the College awarded over $1 million in scholarships of which over half was raised at the Admiral's Dinner. 

Admiral's Dinner Honorees 
Captain John J. DeCruz '92
Full Branch Maritime Pilot and President, New York Sandy Hook Pilots Association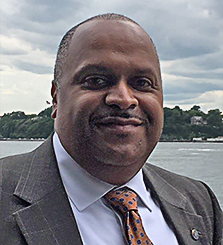 Captain John J. DeCruz is a member of the Ft. Schuyler graduating class of 1992 and is a Full Branch Maritime Pilot and President for the New York Sandy Hook Pilots Association. He has been piloting ships in the Port of New York & New Jersey for 20 years. In the 10 years prior to being named President (2015), Captain DeCruz held various leadership positions on the Sandy Hook Pilots Board of Trustees.
Captain DeCruz earned a B.S. in Marine Transportation from SUNY Maritime College, and after his graduation worked as Mate in the New York Harbor and sailed deep sea as 3rd Mate.
Captain DeCruz stays actively involved in the Maritime community holding various positions and memberships:-New York Harbor School (Board Member/Billion Oyster Project)-New York Harbor School (Member/Pro Advisory Committee) -Marine Society of New York (Member)-Organization of Black Maritime Graduates (Member)-New York Maritime Athletic Advisory Board (Member)-New York Maritime Industry Museum (Board Member)-American Merchant Marine Veterans Association (Member)
Captain DeCruz resides in Morristown, NJ with his wife (Marcia) and 3 children (Shannon, Daniel & John).
Jim Lawrence


Chairman, Marine Money
Founding Partner, MTI Network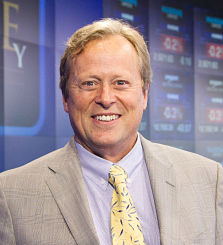 Mr. Lawrence is Chairman of the publishing company Marine Money, celebrating its 34th Anniversary this year, which produces, the monthly magazine Marine Money, the weekly on-line report Freshly Minted, the newsletter International Ship Registry Review, and the directory Official Guide to Ship Registries. Marine Money conferences are held in every major shipping center in the world bridging capital and the international maritime industry, with 19 forums worldwide held in 2019.
Jim Lawrence is a founding Partner, along with Patrick Adamson in London, of the MTI Network, the leading global public relations firm specializing in maritime crisis communications.  The MTI Network has offices in 23 countries around the world.
MTI provides a round the clock response team to handle media relations in the event of any marine or transport related incident likely to attract unfavorable attention from the press, television, radio or online services. MTI currently provides crisis cover for over 10,000 vessels from 400 shipping companies, including tankers, gas carriers, bulkers, container, passenger ships, ports, terminals and aircraft.
Mr. Lawrence began his career in the maritime industry with Lloyd's of London Press, managing that company's North American business from New York City. He is on the Board of the Seamen's Church Institute in New York.  He is a long-standing supporter of the Connecticut Maritime Association, its Conference and Trade show, its intern and job assistance programs.  He is married with two daughters.
Greg Tuthill '86
Chief Commercial Officer, SeaCube Container Leasing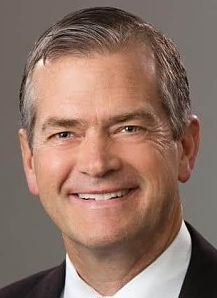 A member of the SUNY Maritime College class of 1986, Gregory Tuthill currently serves as the Chief Commercial Officer of SeaCube Container Leasing Ltd.  He is the head of SeaCube's global sales, marketing and trading teams.
Prior to joining SeaCube, Mr. Tuthill served as the Senior Vice President and Chief Operating Officer for CMA CGM, where he was responsible for the management of all liner operating activities for the Americas. In 1988, he began his career with American President Lines, Ltd, where he held several positions in marketing and sales. After leaving APL, he continued to expand the depth and breadth of his responsibilities at NYK Line. He held several executive positions during his 16 years in the areas of Operations, Trade Management, Pricing, Sales, and Marketing and later at TOTE Logistics.
Mr. Tuthill received a Bachelor's Degree in Computer Science SUNY Maritime College. He also obtained a Master's Degree in Financial Economics from Fairleigh Dickinson University, and holds a certificate in Financial Analysis from New York University. Mr. Tuthill served as a Commissioned Officer in the United States Naval Reserve as a Lieutenant Commander for over eight years and holds a US Coast Guard Third Mates License.
Active in many industry associations, Mr. Tuthill currently serves on the board of the Containerization & Intermodal Institute. He was also on the board of directors for Pacific Maritime Association, representing ILWU employers for labor negotiations and benefits. In addition, Mr. Tuthill served as a board member of the Ocean Carrier Equipment Management Association (OCEMA), focusing on operational and safety matters pertaining to the intermodal transportation of ocean freight within the US. In addition to holding industry board member positions, Mr. Tuthill also served as a board member for the Maritime College Alumni Association during 2013 through 2016.
2021 Registration
For individual or group registration/sponsorship/advertisement, please click here. 
2021 Sponsorship and Underwriting 0pportunities 
Become a sponsor of this year's event by selecting from various Sponsorship and Underwriting Opportunities. 
Ads must be submitted before August 30, 2021. Ad parameters may be found here.