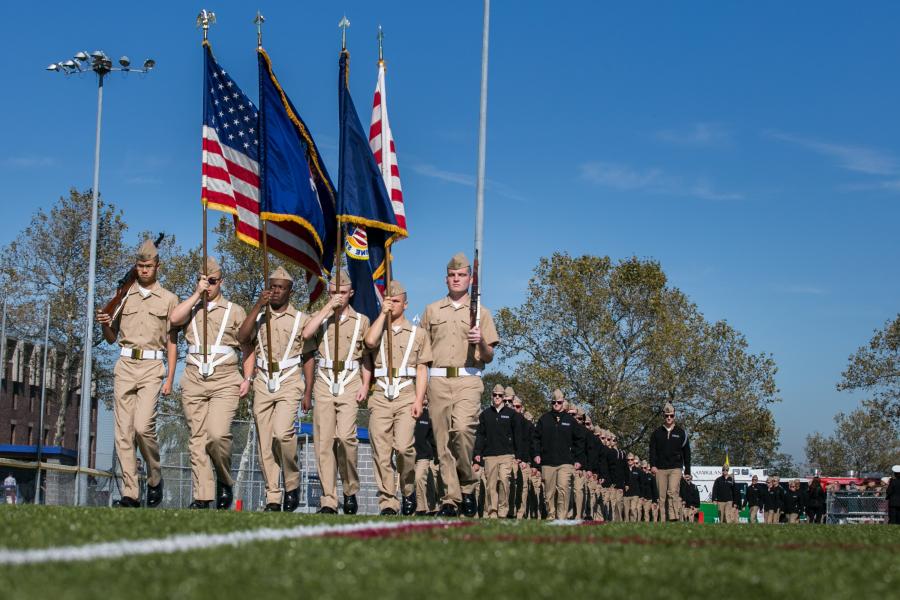 Attending as a regimental student
All undergraduate degree programs are available to students who participate in the Regiment of Cadets, a leadership and disciplined lifestyle program. Students pursuing a Merchant Mariner License in addition to their degree program must participate in the Regiment of Cadets by federal law. The Regiment is optional for all other students. Cadets may select one of two pathways as they pursue their degree:
Merchant Marine License (issued by the U.S. Coast Guard)
Deck- Cadets who acquire a Deck license may navigate a vessel, manage cargo and plan voyages.

Engine- Cadets who acquire an Engine license may operate and repair a vessel's engine and related systems (heat and ventilation).
During the summer, cadets in the license programs sail aboard the College's training ship or on board a commercial vessel.
Both license types allow cadets to work on board a commercial vessel or seek careers in other industry sectors (port and vessel operations, marine insurance, brokering and chartering and numerous engineering fields).
Internship
Cadets may participate in a professional internship in lieu of the Merchant Mariner License. A variety of internship opportunities with energy, shipping and construction companies are available to cadets who select this option.
Regardless of their pathway, cadets may apply to participate in the NROTC Program, which leads to a commission as an officer in the U.S. Navy or U.S. Marine Corps.
Cadets enjoy a vibrant student life experience (athletics, clubs, student government and other extra-curricular activities) and attend classes along with their civilian student counterparts.
Hands-on Education
SUNY Maritime College has a long history of providing the hands-on education and training that fully prepares student to be the merchant mariners, and maritime business, science and technology leaders of tomorrow. View the video below to learn more.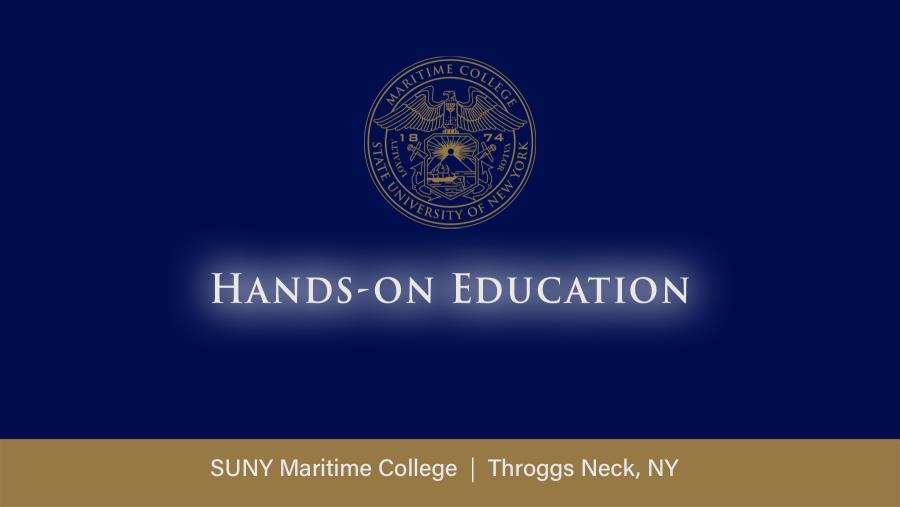 Why Maritime College?
View the video to learn why students choose to enter into the Regiment of Cadets at Maritime College.