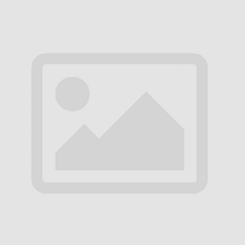 Presently work in GBAT Department teaching science and technology instituting simulation software for the development of security plans and situational awareness and risk management
I'm presently employed at Bergen Community College as a professional Assistance for Wellness and Exercise Science Department adjunct instructor for the Business Department Information Technology teach Information technology 
Served in the United States Marine Corps from Sept 14 1971 until 1973 active duty
Served in the United States Marine Corps Reserves from Aug 1976 until retirement Nov 11 2011 hold the rank of Master Gunnery Sargent
Serving in the New York Naval Militia Southern Command as liaison to the Marine Reserves Marine Air Wing from the Divisional of Naval and Military Affairs. 
Served during the Viet Nam War. Cold War, Desert Shield Desert Storm
Hold the rank of Eagle Scout Boy Scouts
Outdoor Emergency Care Director National Ski Patrol Campgaw Mt NJ
​Weapons of Mass Destruction Instructor for Homeland Security 
Education
A.A State University of New York Rockland Community College, 1974 

 B.S State University of New York at  Brockport College, 1977

Certificate Business Computer Operation, Bergen Community College, 1990

MSED, Iona College, 1995  

Port Security Vessel, Facility, Company Security USCG Certificate  

Port Security for Law Enforcement, Military, Civilian USCG Certificate 

Office of Homeland Security Computer Cyber Defense Certificate
Experience
My professional experiences working in the academia in exercise science and information technology in conjunction working the FBI Infragard in cyber and computer security lecturing or informational meeting to bring forward the latest in computer security now expanded my role in Electronic Magnetic Pulse team for the infragard setting the outcome of the pulse and how to deal with the experiences. I assisted in the development of a tabletop exercise to industry, law enforcement, emergency services how to handle and what to and prevent in an Electronic Pulse experience. I and have attended many conferences and workshop on such topics.