Summer Sea Term is one of the requirements to earning a U.S. Coast Guard license.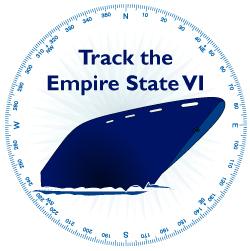 As part of the program, cadets - either deck or engine license candidates - must accrue at least 180 days at sea before they graduate. Time is earned during summer sea term journeys after freshman, sophomore and junior years.
Through summer sea term, cadets travel around the world gaining vital hands-on experience in operating a ship and dealing with port traffic. Cadets sail aboard the Training Ship Empire State VI, a 565-foot, steam-powered vessel that serves as a floating lab during the school year. 
The cruise itinerary changes every year to include ports around the U.S. East Coast and Europe. The ship usually leaves the Monday after May commencement and returns to campus in August.
Track the Empire State through Marine Traffic or Vessel Finder