Follow the Ship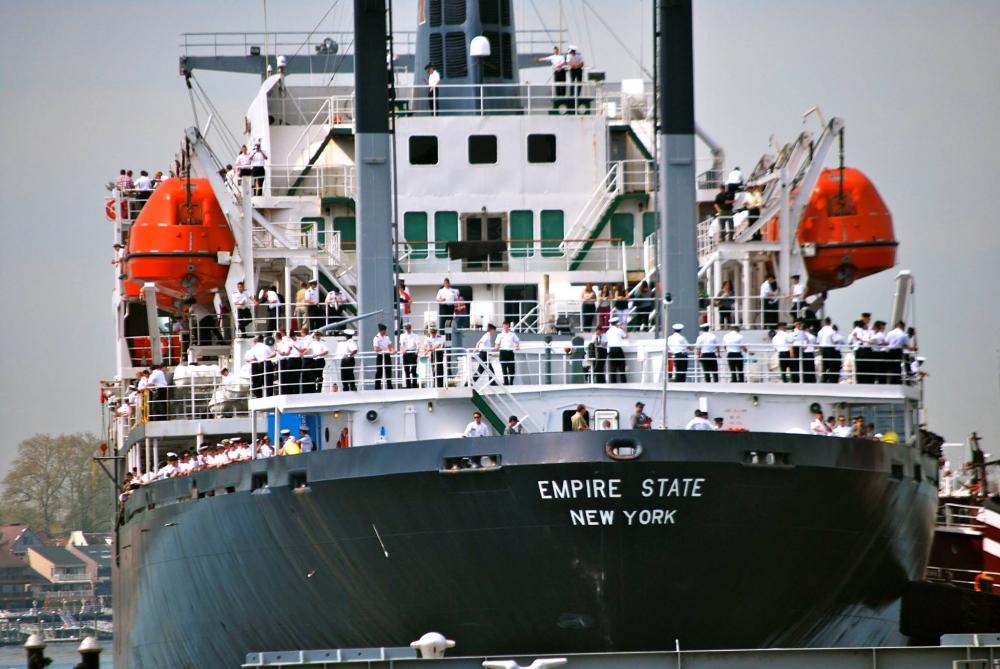 The Empire State VI left SUNY Maritime May 6, bound for Reykjavik, Iceland. It will return to campus August 9. Over the summer, it traveled to New Orleans, LA; Charleston, SC; Manhattan, NY; Baltimore, MD; and Reykjavik, Iceland. 
Follow the Empire State VI on its voyage here.
The ship librarian, with help from cadets, posts blogs about the voyage. Keep up here.
Email Your Cadet
All cadets have an onboard email address: firstname.lastname@ts-empirestate.com.
The onboard email system uses satellites, and sending and receiving messages is not instantaneous; it fluctuates based on satellite connectivity. Attachments cannot be sent or received onboard the ship. 
In case of an emergency whereby communication by email is not possible, please call the Commandant, Captain Hanft at (718) 409-7350, who will relay the information.
For questions or additional information, email sst.inquiry@sunymaritime.edu.