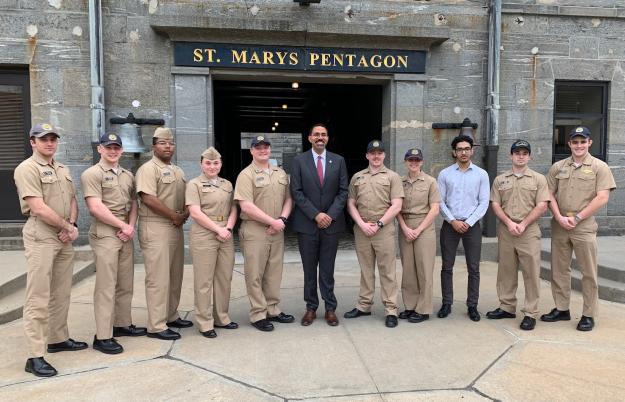 Maritime College was pleased to welcome John B. King for his first visit to the College as the newly appointed SUNY Chancellor.
Chancellor King met with student leaders and members of faculty governance during the visit and toured the College's spectacular campus alongside RADM Alfultis. The Regiment of Cadets assembled in formation on the quad to offer their greetings to the new Chancellor. 
The Chancellor's visit to Maritime College is part of a tour of 64-campuses that make up the State University of New York system. Maritime College was the 8th SUNY campus to receive a visit from Chancellor King.