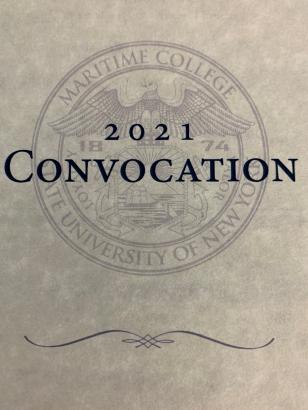 Maritime College had initially planned and was enthusiastically looking forward to holding its first in-person Convocation Ceremony since 2019.
Instead, a State of Emergency issued by the NYS Governor for many NYC areas (including the Bronx) due to record-breaking rainfall from the remnants of Hurricane Ida, abruptly changed the in-person Ceremony to a virtual event. 
During the virtual event, awards and recognition for scholarship, service, teaching and years of service were announced and celebrated. President Alfultis offered remarks in his Convocation Address focusing on the three imperatives for the upcoming academic semester.  
View the President's Convocation Address  to College faculty and staff and learn more about his priorities this semester.