To book an event and receive an estimate, please complete the Athletic Rental Request Form
Main Athletic Field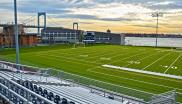 Capacity: 1500
---
Lower Athletic Field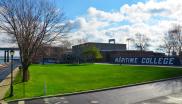 Capacity: 200
---
Baseball Field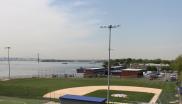 Capacity: 200
Starting May 2020, a new turf regulation size field will be put in place of the current grass field. The project is expected to be completed by August 2020. 
---
Multi Purpose Court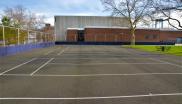 Capacity: 100
---
Reisenberg Gymnasium
Capacity: 1400
The Reisenberg Gymnasium is 100' X 100' and equipped with one full-sized regulation basketball court and two side-by-side non-regulation courts.
---
Pool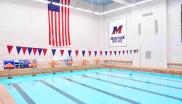 Capacity: 108
Our heated pool has six 25-yard lanes, 1-meter and 3-meter diving boards, and a spectator seating area that holds approximately 150 spectators.
---
Dance Studio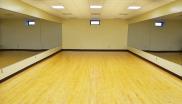 Capacity: 20
---
Locker Rooms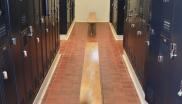 Capacity: Varies
Locker Rooms are dependent on availability and may differ from photo.