Marine Environmental Science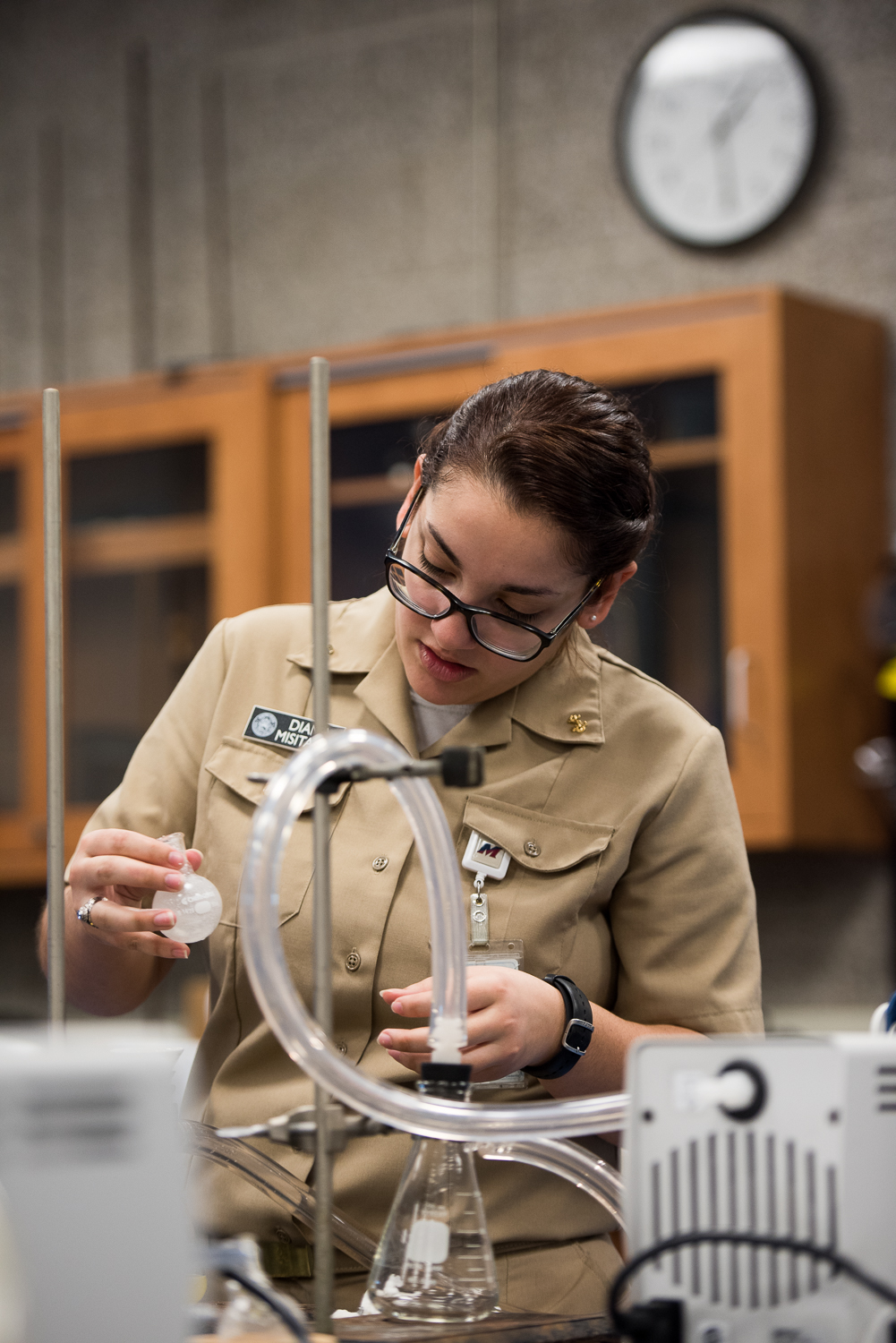 The Bachelor of Science in Marine Environmental Science (MES) program is an interdisciplinary exploration of the marine environment, with the option to minor in Marine Biology, or Oceanography and Meteorology. On our beautiful waterfront campus, surrounded by the East River and Long Island Sound, you will explore marine life and investigate current environmental issues such as climate change, and water and air pollution.
The curriculum includes general education requirements, major-specific core courses, and electives including environmental impact assessment and tropical cyclones. You will do hands-on work in our state-of-the-art analytical lab designed to explore physical, biological, geological and chemical properties in the marine and atmospheric environments. Overall, the program prepares you for careers as an environmental consultant, marine scientist, or meteorologist, and to pursue advanced degrees.
Your academic knowledge is enhanced by professional learning experiences. All students must complete two summer internships or pursue a U.S. Coast Guard third mate's license by sailing the college training ship, the Empire State VI, and joining the regiment of cadets. The regiment is a disciplined lifestyle program that holds no affiliation with the military.
Academic Program
The Marine Environmental Science program is an interdisciplinary exploration of the natural marine world. Your courses will give you a thorough understanding of biology, geology, math, meteorology, oceanography and chemistry. You may choose to expand your knowledge in a particular area through a minor either in marine biology or oceanography and meteorology.
MES majors may further tailor their academic program in one of two ways:
Professional Internship Program. As an intern student, you will have a more traditional college experience and get to complete two professional internships related to your academic studies. MES students have completed internships at:

Riverhead Foundation for Marine Research & Preservation

Columbia University's Lamont-Doherty Earth Observatory

Bronx River Alliance

Gowanus Canal Conservancy

Caledonia Fish Hatchery

Long Island Aquarium

U.S. Coast Guard Deck License Program. You will take additional courses required to earn a U.S. Coast Guard license. A deck license qualifies you to work on-board commercial vessels, navigating, handling cargo, maintaining the ship and ensuring operational safety. Earning a license requires you to belong to the college regiment of cadets, a disciplined lifestyle program that is not affiliated with the military. Regimental students may also choose to complete internships through the cadet-shipping program.
One of the core strengths of the Marine Environmental Science program is its versatility and the blend of math and science disciplines. Students can pursue professional opportunities in a variety of fields and go on to work for any number of environmental companies and organizations. Recent graduates have found jobs with: