Naval science
NAVAL RESERVE OFFICER TRAINING CORPS (NROTC)
SUNY Maritime, Fordham, Columbia, Molloy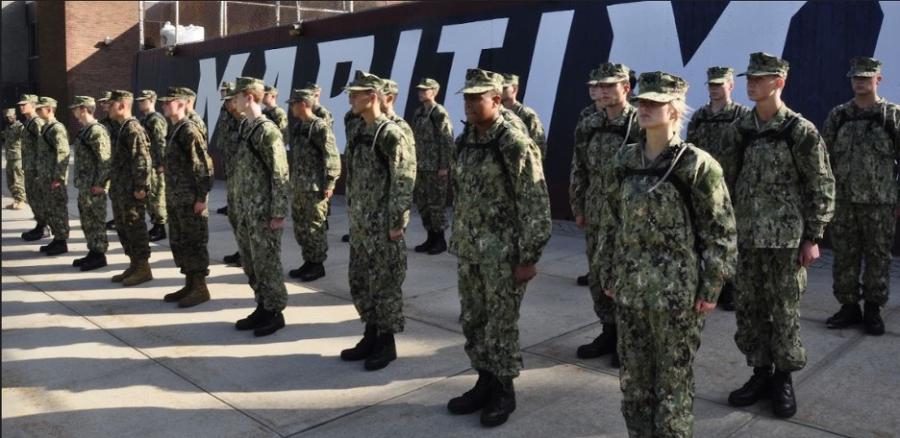 The Naval Science Department oversees all Naval Science courses offered at SUNY Maritime, the NROTC programs for commissioning as an active duty U.S. Navy and U.S. Marine Corps officers, and the U.S. Navy Reserve Strategic Sealift Officers.
Commissioning Navy and Marine Corps Officers
The NROTC program educates and trains qualified young men and women for service as commissioned officers in the unrestricted line communities of the United States Navy and Marine Corps.  As the largest single source of Navy and Marine Corps officers, the NROTC Scholarship Program is designed to develop students into strong leaders.
NROTC graduates are commissioned into the Navy or Marine Corps. Those commissioned as active duty officers in the Navy serving on ships, in submarines, in the aviation field, and in Naval Special Operations as either Explosive Ordnance Disposal (EOD) officers or on Sea, Air, and Land (SEAL) teams. Officers commissioned as Strategic Sealift Officers serve in the Naval Reserve and in the maritime industry. Officers commissioned into the Marine Corps serve across the Marine Air Ground Task Force (MAGTF) in one of approximately 20 specialty fields.